Paul Behrens (a leading environmental scientist) in his excellent book "The Best of Times, The Worst of Times" published in 2020, suggests that reducing meat consumption is probably "the single best individual step we can make for a liveable world"
Veganuary is a month-long celebration of all things vegan and was created to encourage non-vegans to try out the lifestyle, in order to reduce the suffering of animals, help the planet and improve individual health by not eating any animal products, such as meat, dairy, or eggs.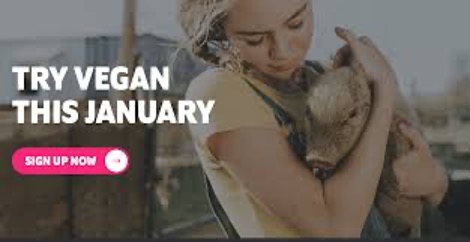 Do visit The Go Vegan 31 Day Challenge to learn more about the event and to sign up to help make it the biggest and best ever.
As part of Veganuary 2023, Melton Green Transition has produced and is promoting an online map of all those food businesses offering and promoting plant-based food in Melton. Looking for inspiration about where to eat vegan in Melton?
VISIT THE MELTON MAP OF DELICIOUS VEGAN FOOD!
1. More Coffee, 16 Market Pl, Melton Mowbray LE13 1XD www.morecoffeeco.com
Café with 6 plant-based options on the menu and also vegan cakes and savouries
2. Montero Lounge, 14 Sherrard St, Melton Mowbray LE13 1XJ thelounges.co.uk
Pub/diner with an extensive selection of vegan options over a wide range of categories – Brunch, Sandwiches, Mains, Cakes, and Desserts, over 30 to choose from
3. McDonalds Thorpe End, Melton Mowbray LE13 1RB www.mcdonalds.com
Fast-food outlet with 3 plant-based mains, 3 sizes of fries sides, 1 fruit bag, 1 veg bag
4. A Little Less Waste, 29 Burton St, Melton Mowbray LE13 1AE
Refill store offering a small selection of drinks and snacks; all of which are vegan
5. Miss B's Traditional Tearoom, 34A Market Pl, Melton Mowbray LE13 1XD www.missbstearooms.co.uk
Café with numerous sweet and savoury plant-based options
6. The Odd Clock Café, 52-54 Sherrard St, Melton Mowbray LE13 1XJ
Friendly town café with limited vegan options
7. Greggs, 26 Market Pl, Melton Mowbray LE13 1XD www.greggs.co.uk
Bakers with clearly marked savoury and sweet options
8. Costa, 2 S Parade, Melton Mowbray LE13 0PU www.costa.co.uk
Café with limited vegan options
9. Domino's Pizza, 30 Sherrard St, Melton Mowbray LE13 1XJ www.dominos.co.uk
Take-away where approximately 20% of the menu is vegan although no vegan desserts
10. KFC, 31 Scalford Rd, Melton Mowbray LE13 1TT www.kfc.co.uk
Fast-food outlet with one plant-based option
12. The Bunker, 34 Sherrard St, Melton Mowbray LE13 1XJ thebunkermelton.com
Diner providing vegan options for 5 main dishes, 6 sides and 4 desserts – the chef is very flexible and can make other dishes vegan
13. The Harboro Hotel, 49-51 Burton St, Melton Mowbray LE13 1AF www.theharborohotel.co.uk
Town centre hotel whose restaurant has a separate vegan menu
14. Subway, 4 High St, Melton Mowbray LE13 0TR restaurants.subway.com
Fast-food outlet whose offering includes 2 vegan sandwiches and one cookie
15. Caffe Nero, 31-32 Market Pl, Melton Mowbray LE13 1XD caffenero.com
Café selling 4 savoury, 6 sweet and lots of drinks, plus specials
16. Amore, 24 Burton St, Melton Mowbray LE13 1AF www.amoremelton.co.uk
Italian restaurant where several starters, 2 mains and 2 desserts are vegan
17. Anne of Cleves, 12 Burton St, Melton Mowbray LE13 1AE theanneofcleves.com
Town centre pub offering some vegan mains and starters
18. Cutting Room, St Mary's Way, Melton Mowbray LE13 1YE www.greatukpubs.co.uk
Pub whose menu features several plant-based mains and two desserts
19. The Kettleby Cross, Wilton Rd, Melton Mowbray LE13 0UJ www.jdwetherspoon.com
Pub offering at least 19 vegan options including breakfast, main meals, pizza, and snacks. Many side dishes and drinks are also clearly marked as vegan
Our map is designed to be an evolving project, so do get in touch via email (veganmelton@outlook.com) or our facebook page if you find anywhere we can add. Remember to share your experiences with others by posting on our facebook page Melton Transition | Facebook.
All the reviews were based on personal individual experiences and do not in any way reflect the opinions of Melton Green Transition.
The map will be updated every December/January as part of Veganuary, please get in touch and let us know if you want to be included in 2024 by sending an email to veganmelton@outlook.com
We also plan to start a vegan group in Melton in 2023 so please register your interest at the same email address.
In January 2022, Veganuary inspired and supported over 620,000 people to try vegan meals, 49% of whom saw improvements in their energy levels.
To date, Veganuary has saved 12.4 million litres of water, prevented the emission of 207,680 tonnes of CO2, the equivalent of 2.4 million flights from London to Paris and spared 6.7 million animals from a lifetime of suffering.
According to the research company YouGov "vegans make up 6% of the adult population in Britain" and "environmental concerns is one of the main factors that draws people to veganism".